For You, Your Teams,
Your Organization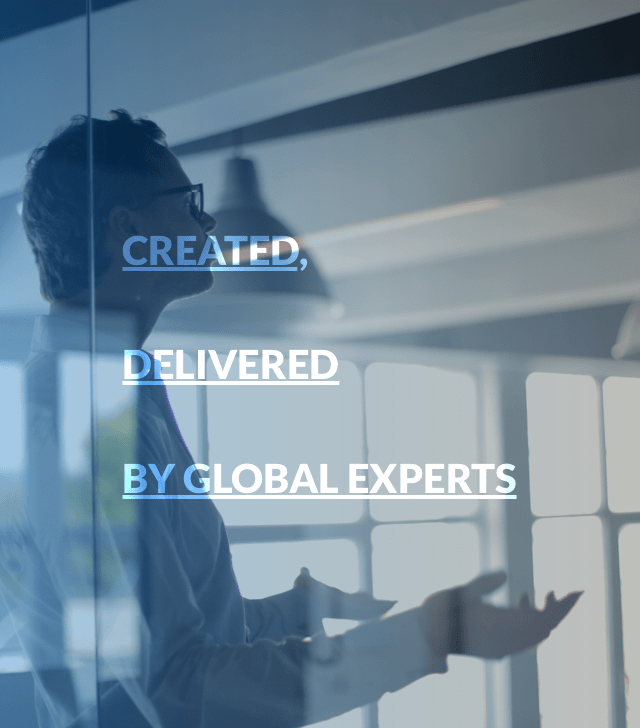 Expertise, Examples,
Engagement
You have objectives for your work/career, your teams, your organization. Inixia can help you get there – and beyond.
We offer a series of certification trainings that build knowledge, leadership, exposure, industry connections and showcase proven expertise.
We also create customized trainings to meet the unique and evolving needs of your teams and organization.
Each of our trainings is developed by and with some of the world's leading strategists and thought leaders in shared services – operations, management, systems, and leadership – and in business transformation. Their decades of experiences, successes, and mistakes are packed into every training, giving you take-away best practices, proven models, and key strategies to accelerate your work.
Every training also is delivered by experts. They have worked in the field, been in the trenches, and directed strategies in the boardroom. Courses are aimed at high-interaction, personal engagement, connection building with trainers and class participants, and networking.
Inixia offers the only expert-created and delivered certification training for Professional Global Business Services, aimed at elevating the professionalism and acceleration of the fast-growing shared service industry.  Learn More
Inixia also offers certification in Leading Business Transformation, building skills critical for any professional today seeking to advance their careers and impact and the success of their teams.  Learn More
We have trained leadership teams, service lines, functional groups, and entire organizations at some of the leading companies in the world:
Each course is customized, including packaging, streamlining, or expanding existing courses. Each is led by an Inixia expert bringing extensive experience as a practitioner and leader. Each is focused on helping your team understand critical strategies and applications to solve immediate and real problems.
A few of our previously delivered courses include: